We use a dehumidification kiln. This uses a programmed increase in heat (up to a maximum of 55 degrees centigrade) combined with a controlled drying of the kiln chamber atmosphere. This allows the timber to lose its moisture gently without compromising on the vitality, quality and appearance of the wood on completion of the kilning process.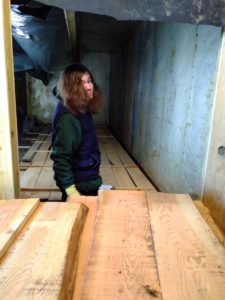 Timber is dried slowly in a controlled environment of circulated heated air to allow the wood to contract as it dries without warping, producing strong timber with a structural integrity suitable to be used in construction. A member of staff checks temperature and moisture content at regular intervals throughout the kilning process. On average the kiln drying process should only take between two to three weeks.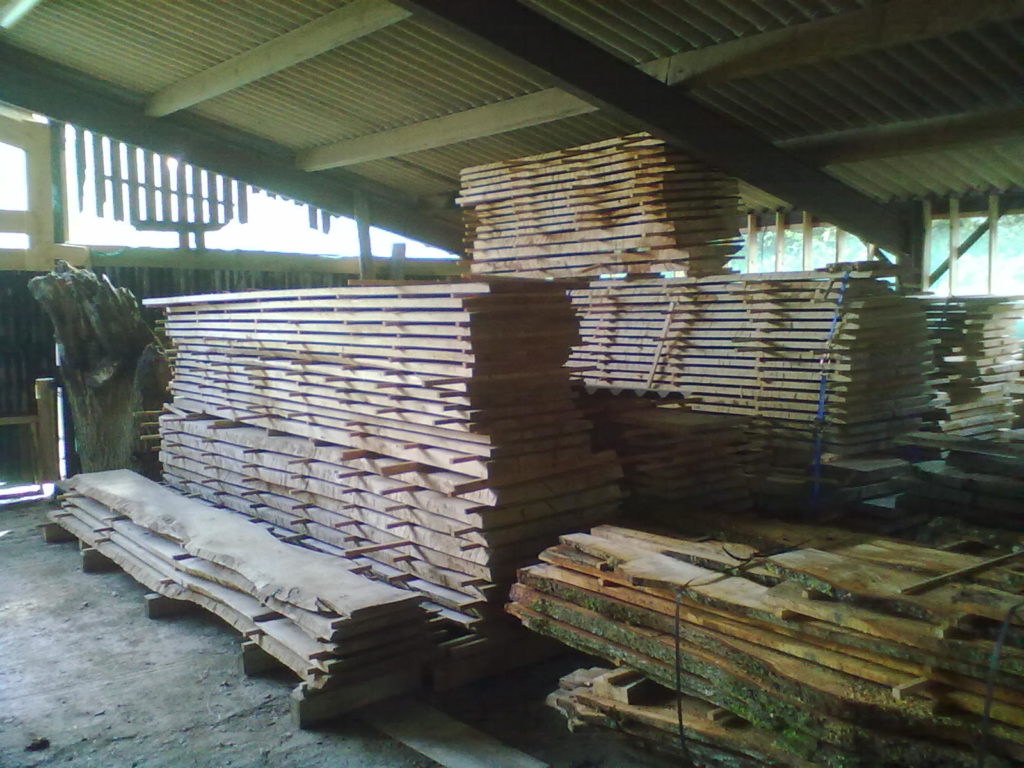 We can offer a full range of kiln dried planks, beams and other timber products, dried with care in our own kiln, via our Devon Timber website.
We can arrange for collection and/or delivery of your material as required.
We also hold a large, varied stock of air dried timber for you to select for subsequent kiln drying to meet your needs. Based on experience, we only put timber into the kiln that has been air-dried already: less timber goes to waste (from distortion) and the whole process is much more energy efficient and cost effective. 
Please Contact Us to discuss all your timber and kiln drying needs.
Other services