By milling on site, as close to the woodland as possible we remove the need for expensive specialist timber haulage.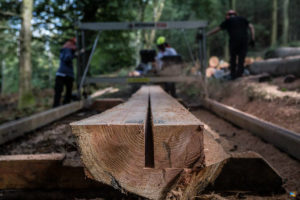 Whether individual large trees or small parcels of harvested roundwood, our expert team will saw to your specification, providing advice on how to make the most efficient use of each log, storage and seasoning.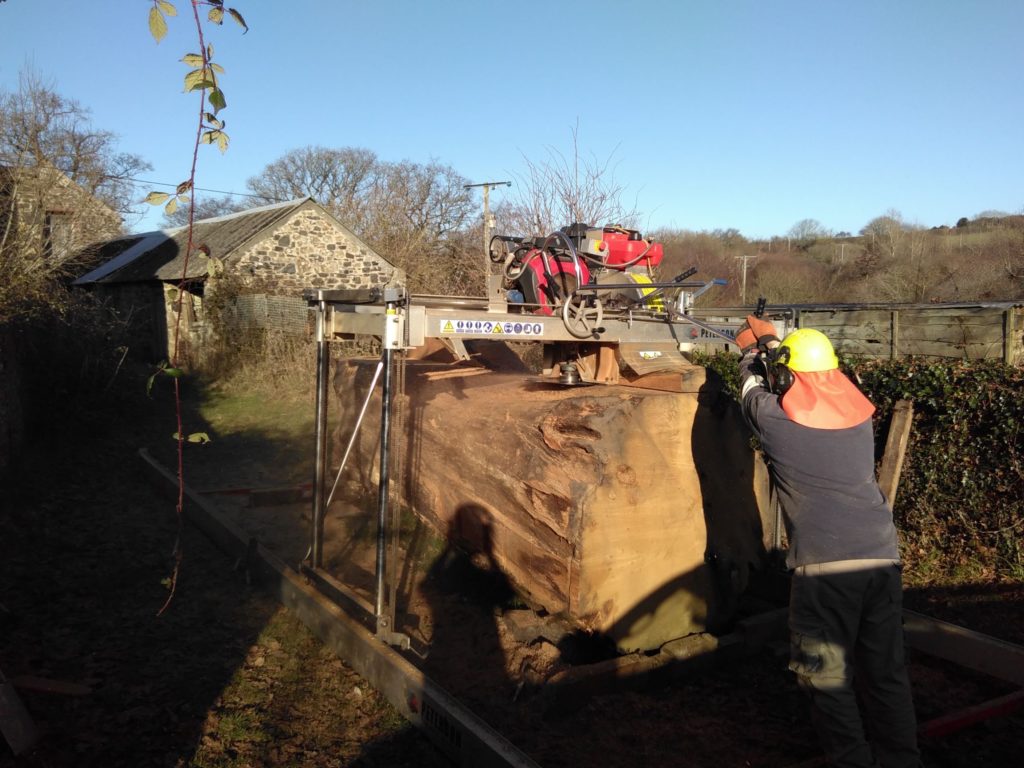 Our day rate is very competitive and for these costs you should expect to get a return of 2 -3 times the value in sawn timber depending upon the quality of the roundwood resource.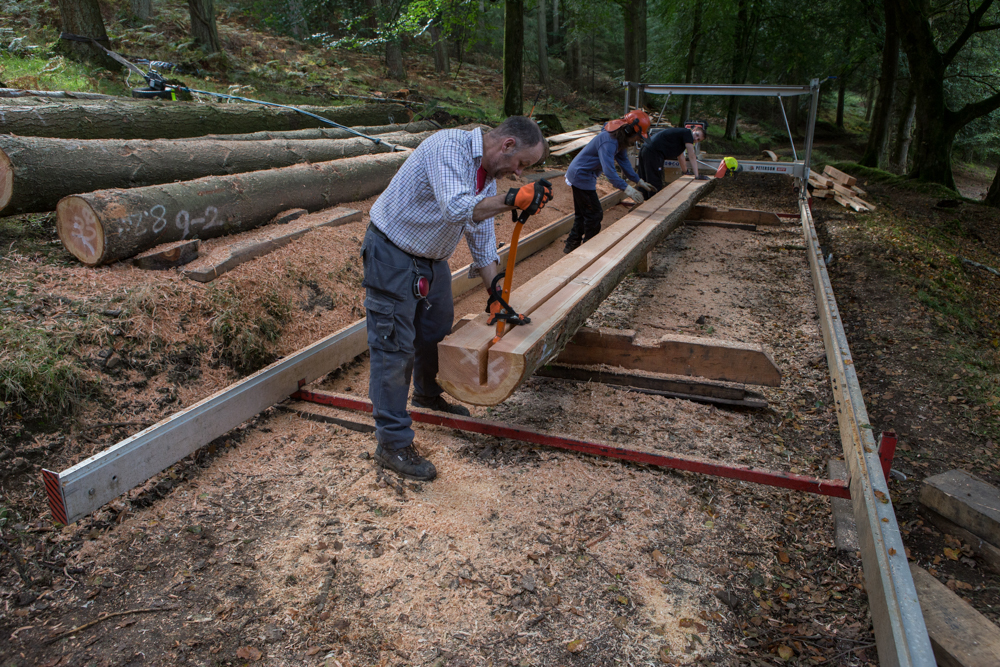 Our Peterson WPF8 portable saw mill can mill any tree, hardwood or softwood, to a length of 8m (26ft 6″) and up to a diameter of about 1.7m (5½ ft).
The largest sawn section that the Peterson is capable of milling is a beam 403mm (16″) wide by 201mm (8″) deep which is more than enough for most structural and decorative beam requirements.
We also have contract sawyers to create wider dimension material as required such as whole logs milled length-ways into boards with waney (bark) or live edges; or wide, thick sectioned 'slab wood' with straight or waney/live edges.
Other services