To enable our client's own home grown timber to be put to the best possible use for themselves or others, we provide a visual stress grading service to those who need their timber to be passed as fit for structural use. We can also offer associated mobile saw milling services to convert roundwood timber into bespoke section material for structural and/or aesthetic use.
CE Marking is mandatory for all structural graded timber products covered by the harmonised European Standard (hEN) for timber grading, EN 14081 (and supported by Standards such as BS 4978 and BS 5756).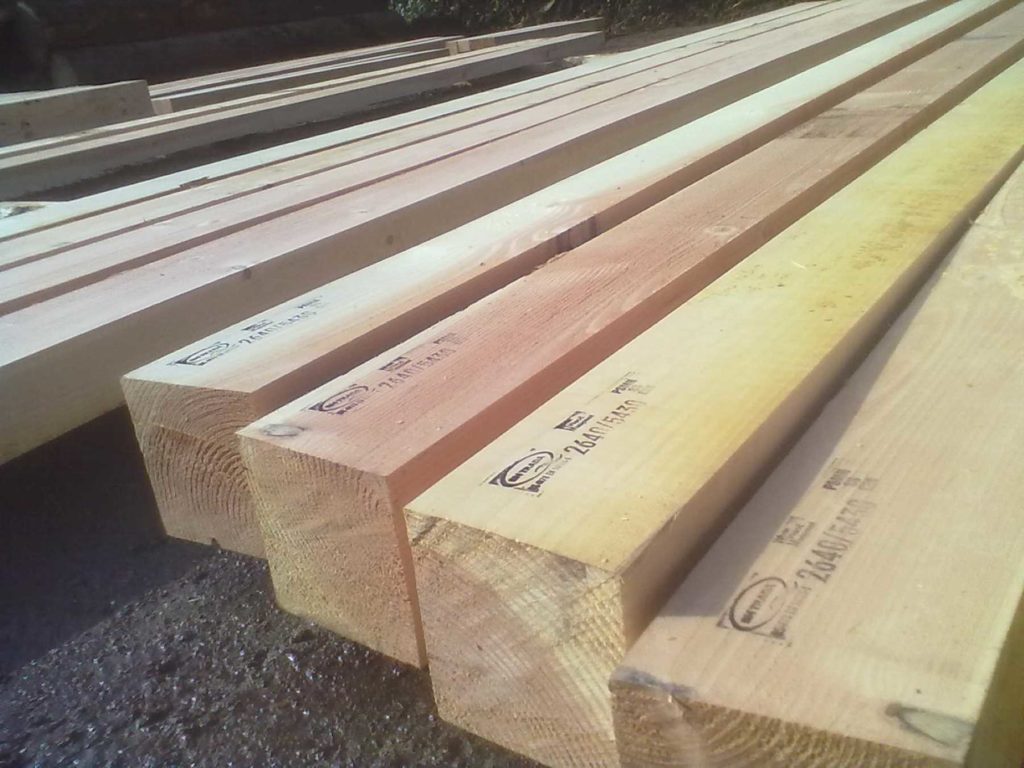 An accompanying commercial document ('ACD') can be issued confirming the strength grade of individual pieces of timber if they need to remain 'clean' or free of the stress grade stamp and CE mark.
The BM TRADA Q-Mark Scheme assesses White Wood Management annually and a certificate of competence is awarded to Jim White as our registered grader. Original certificates of competence are available here: hardwoods (VSG BS5756 Hardwoods) and softwoods (VSG BS4978 Softwoods).  Our qualification card is renewed annually and is available for inspection on request. 
Other services