We are proud to have been involved in developing a volunteer programme for the Woodland Trust where willing workers join us in hands-on practical woodland activities at Fingle Woods and Bovey Woods on Dartmoor.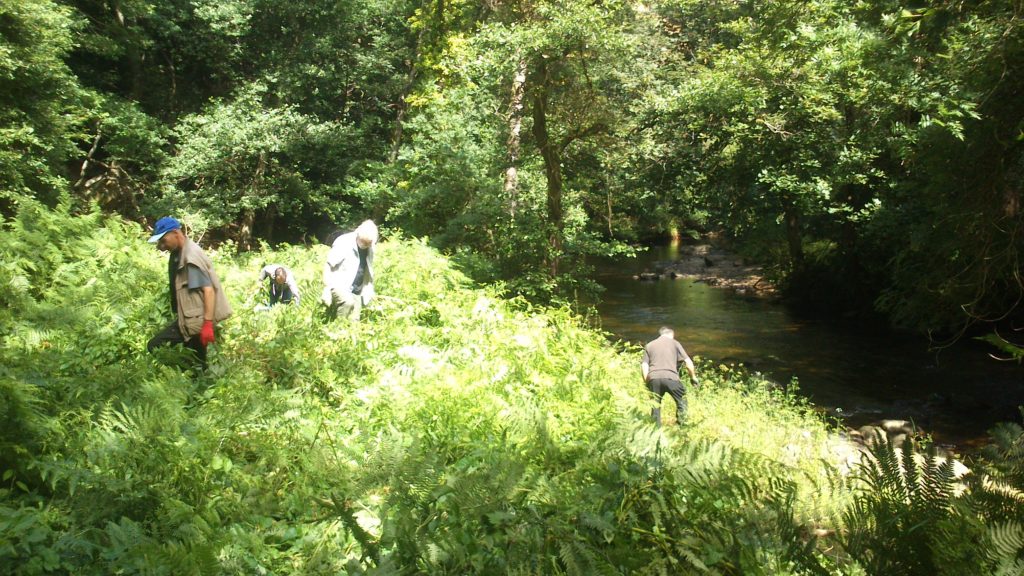 For a full day a small team work together, learning new skills, enjoying some time out in the woods in the company of others.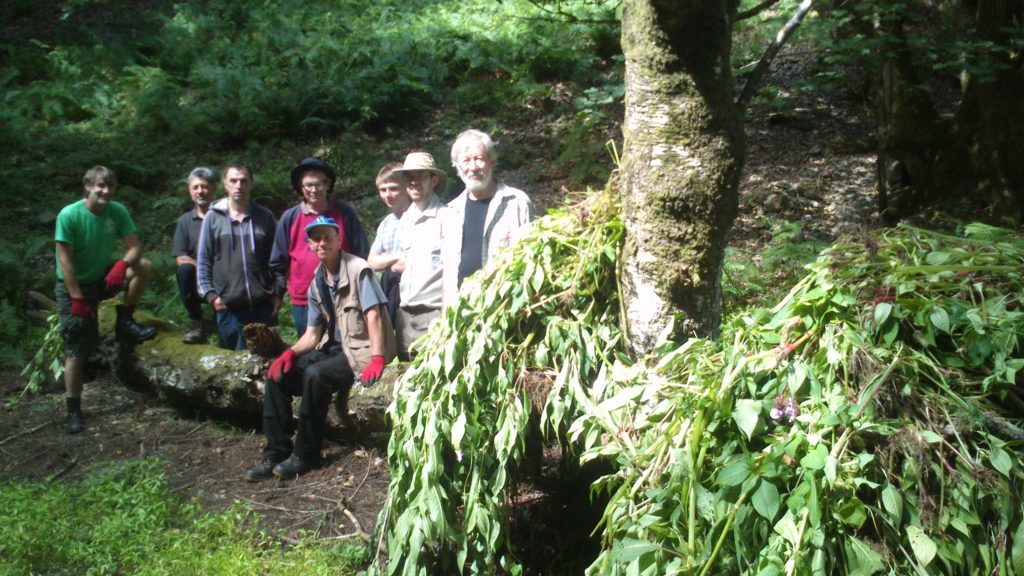 Activities and skills development for volunteers include: bridge and boardwalk building (using timber produced from the site); stone walling; ecological monitoring; deadwood and ancient boundary surveys; tree planting and aftercare; conifer sapling removal; small tree felling; fencing and tree nursery construction.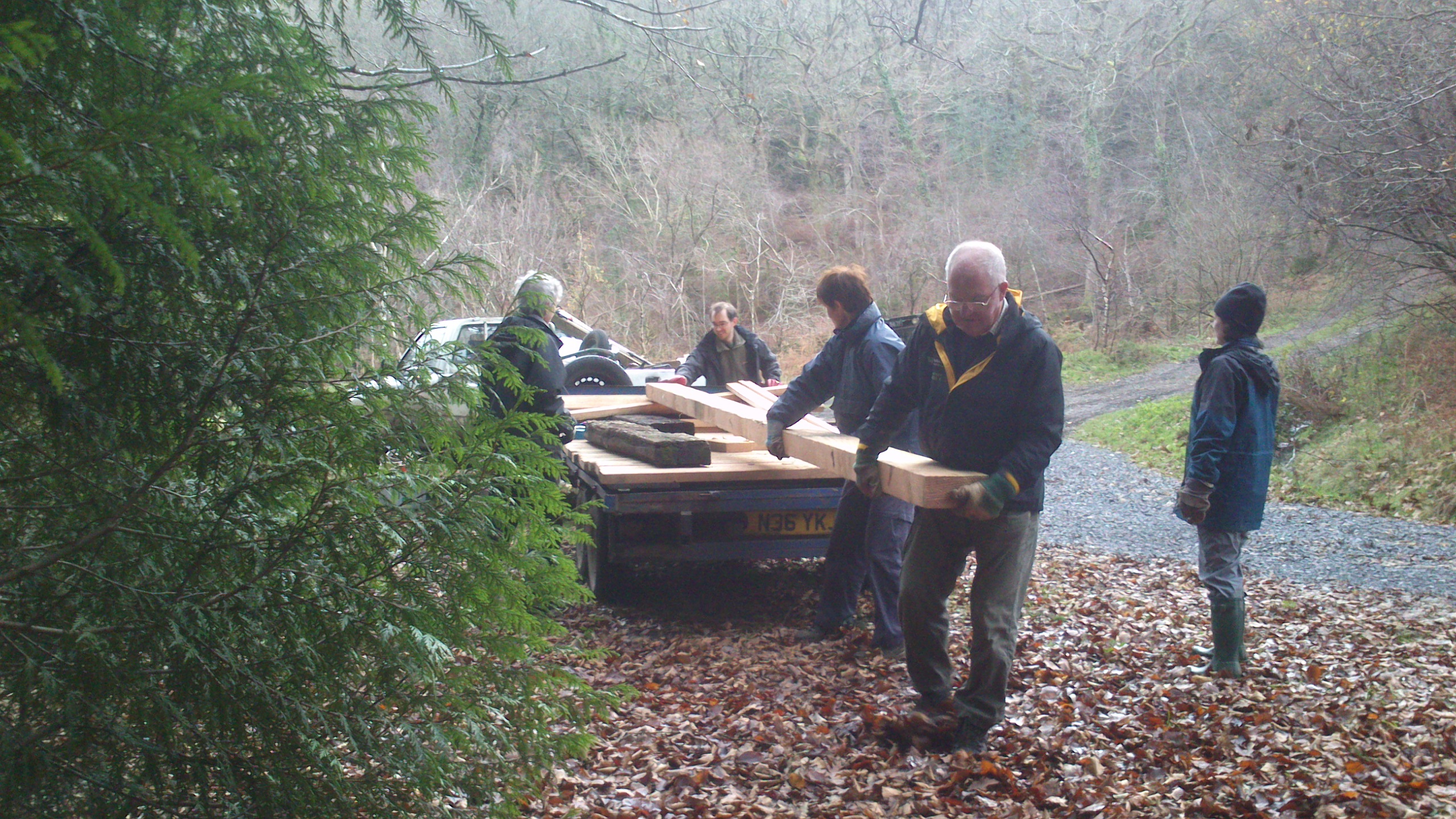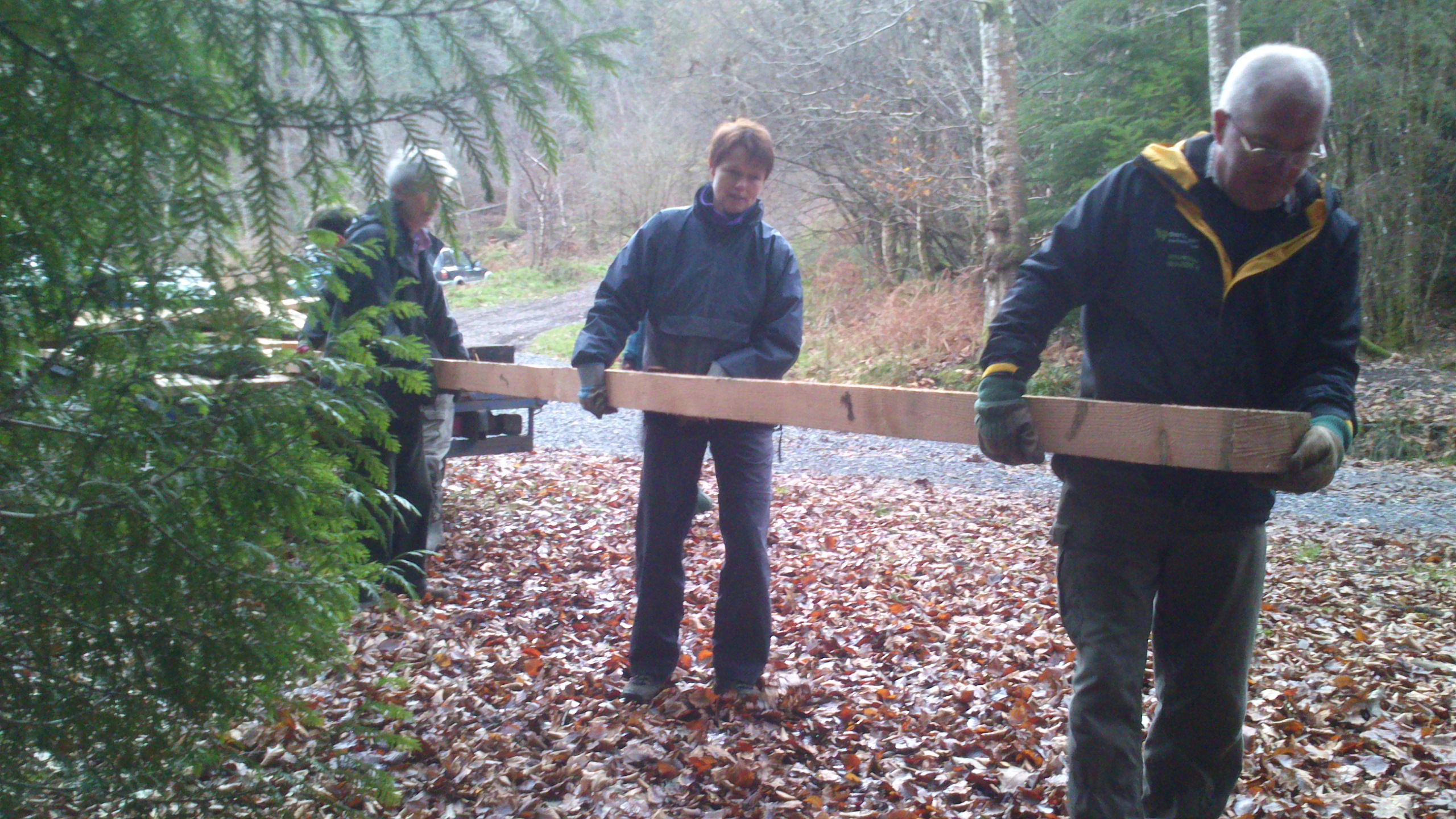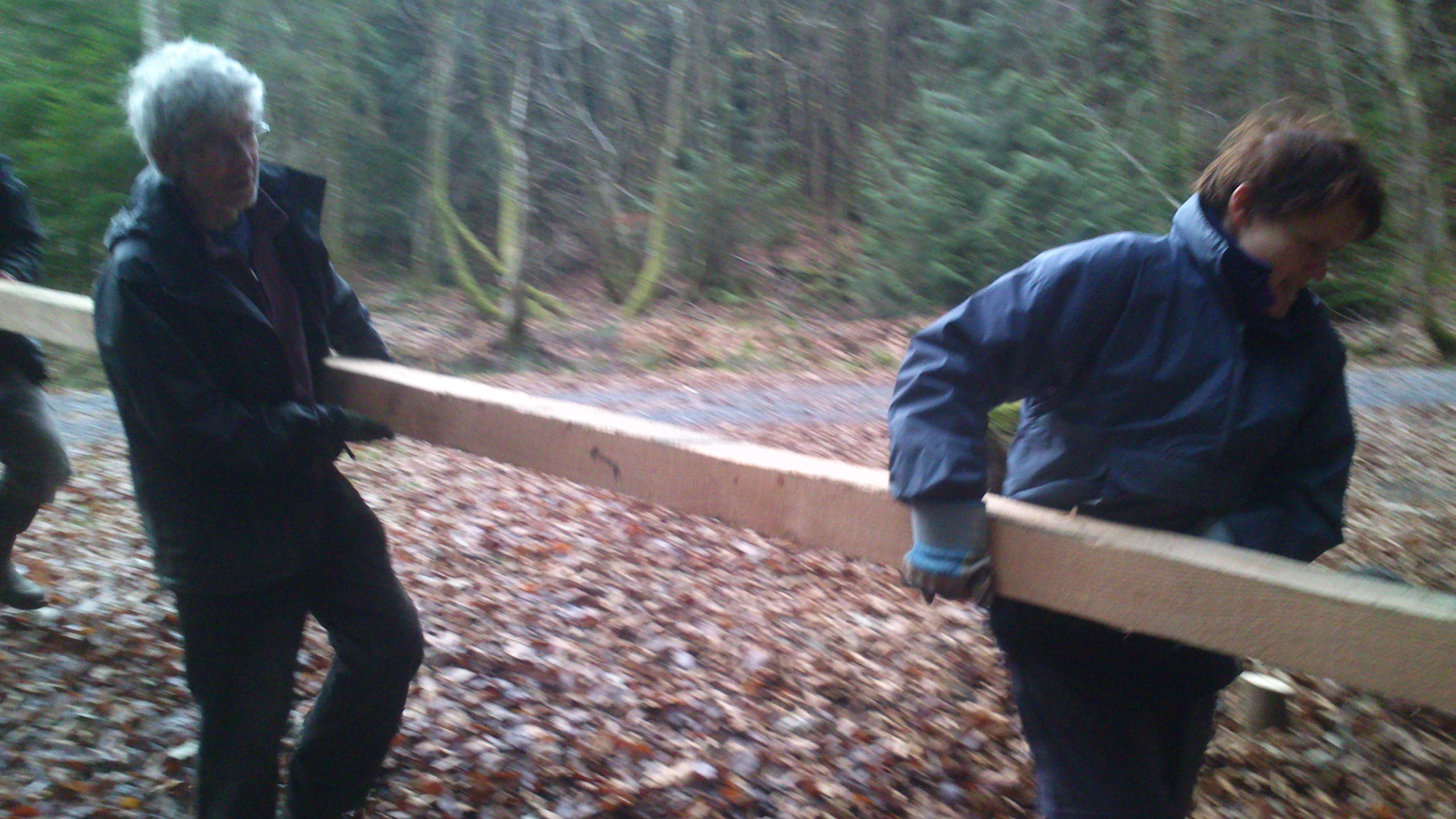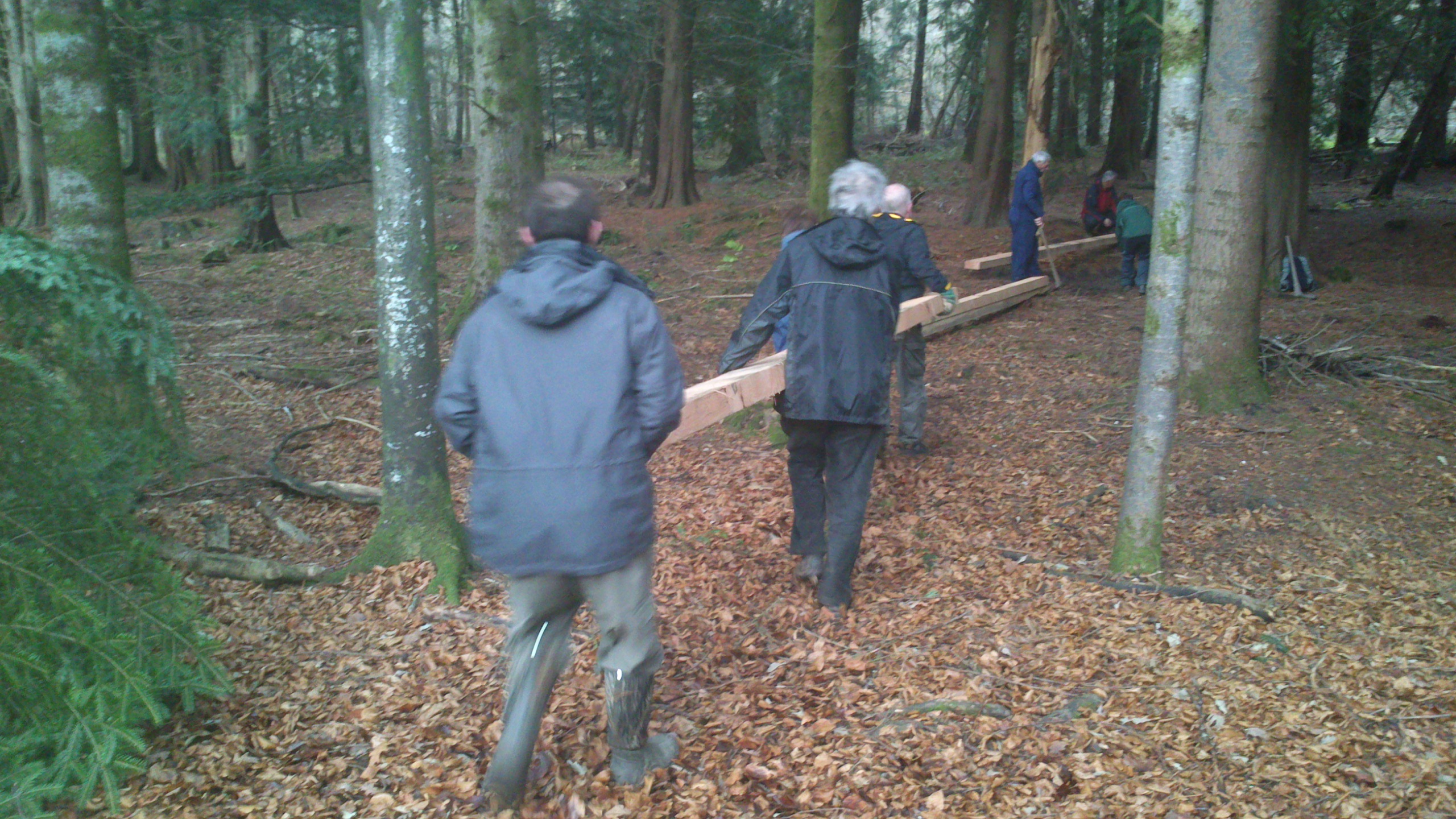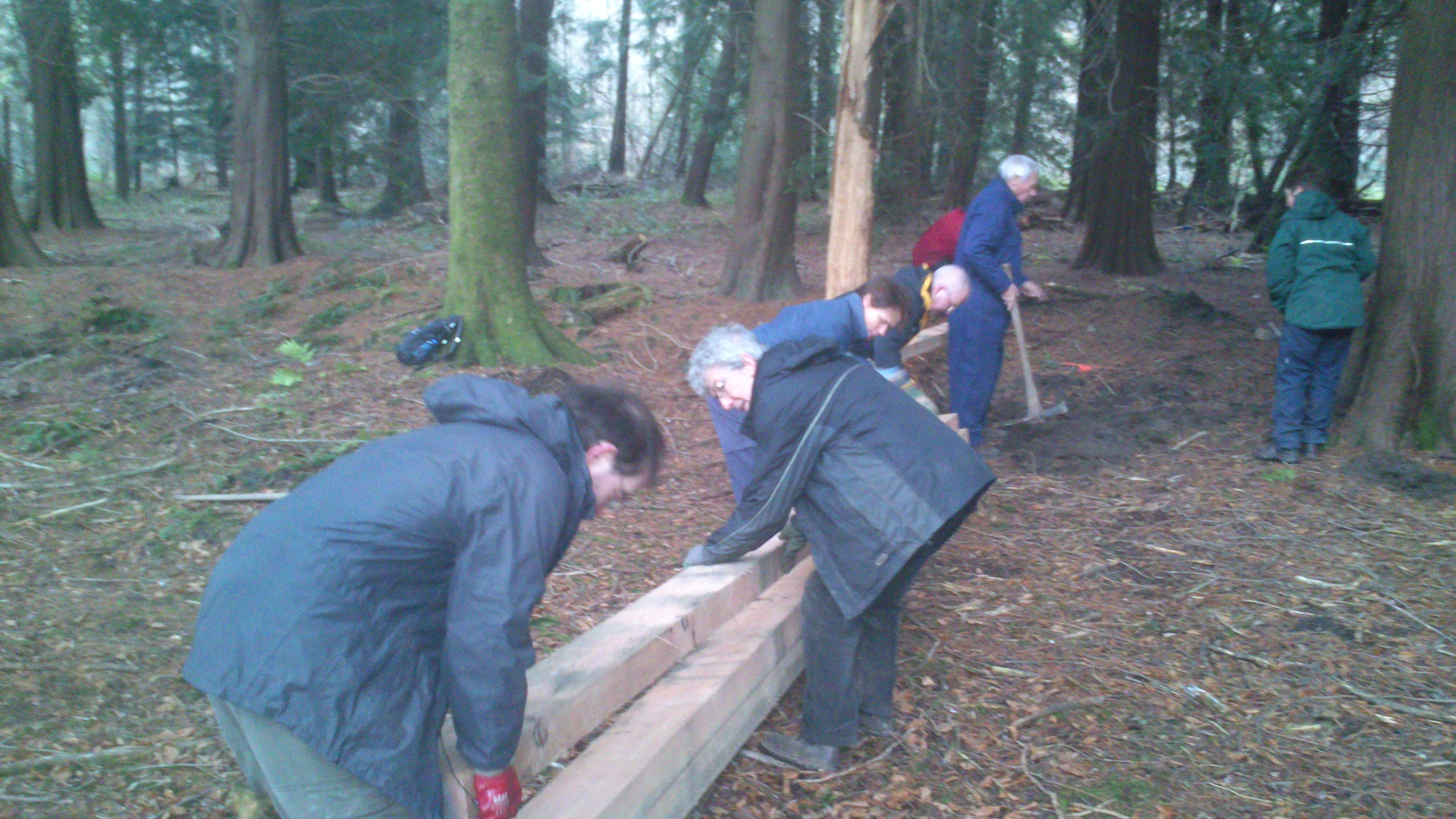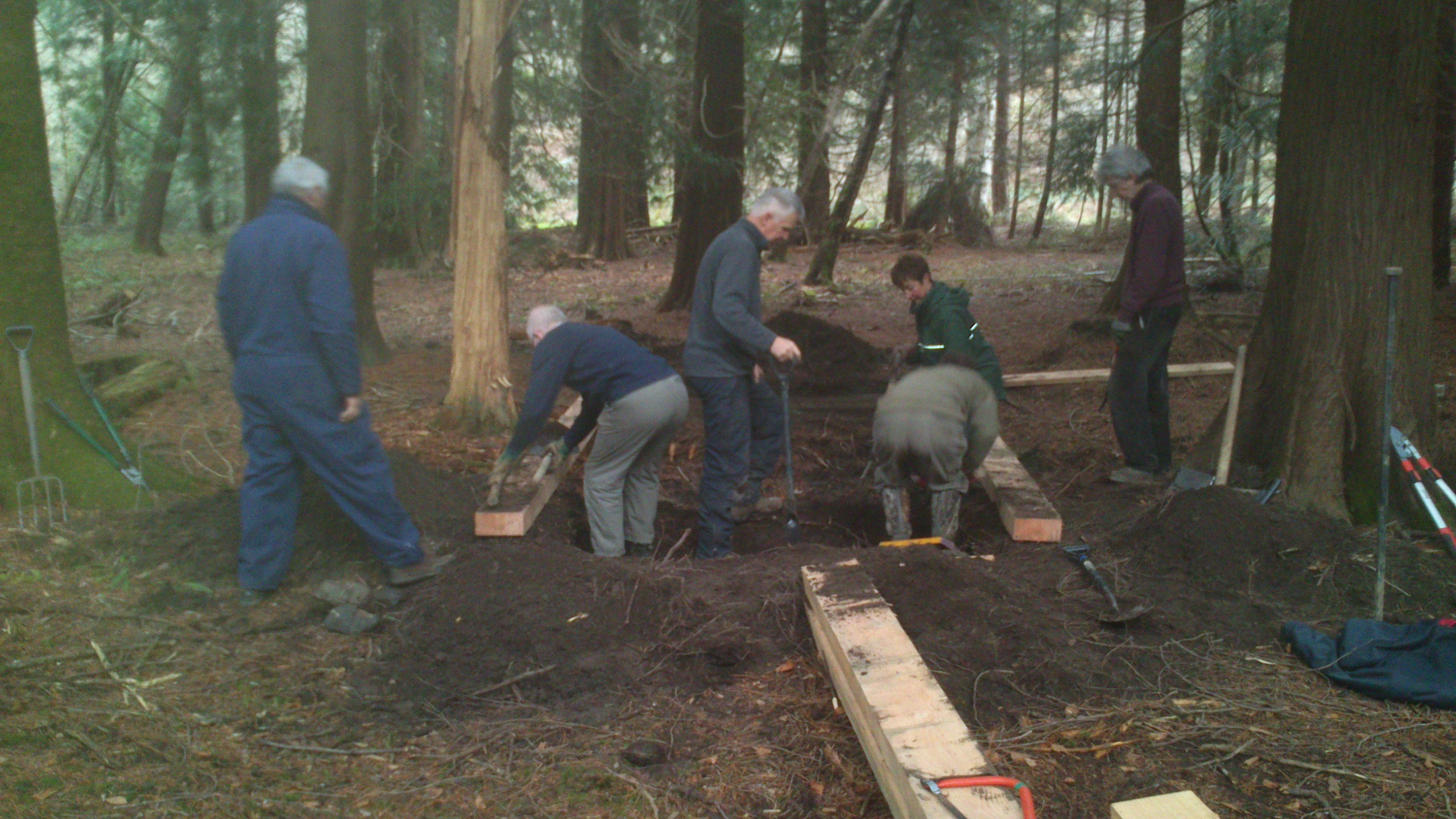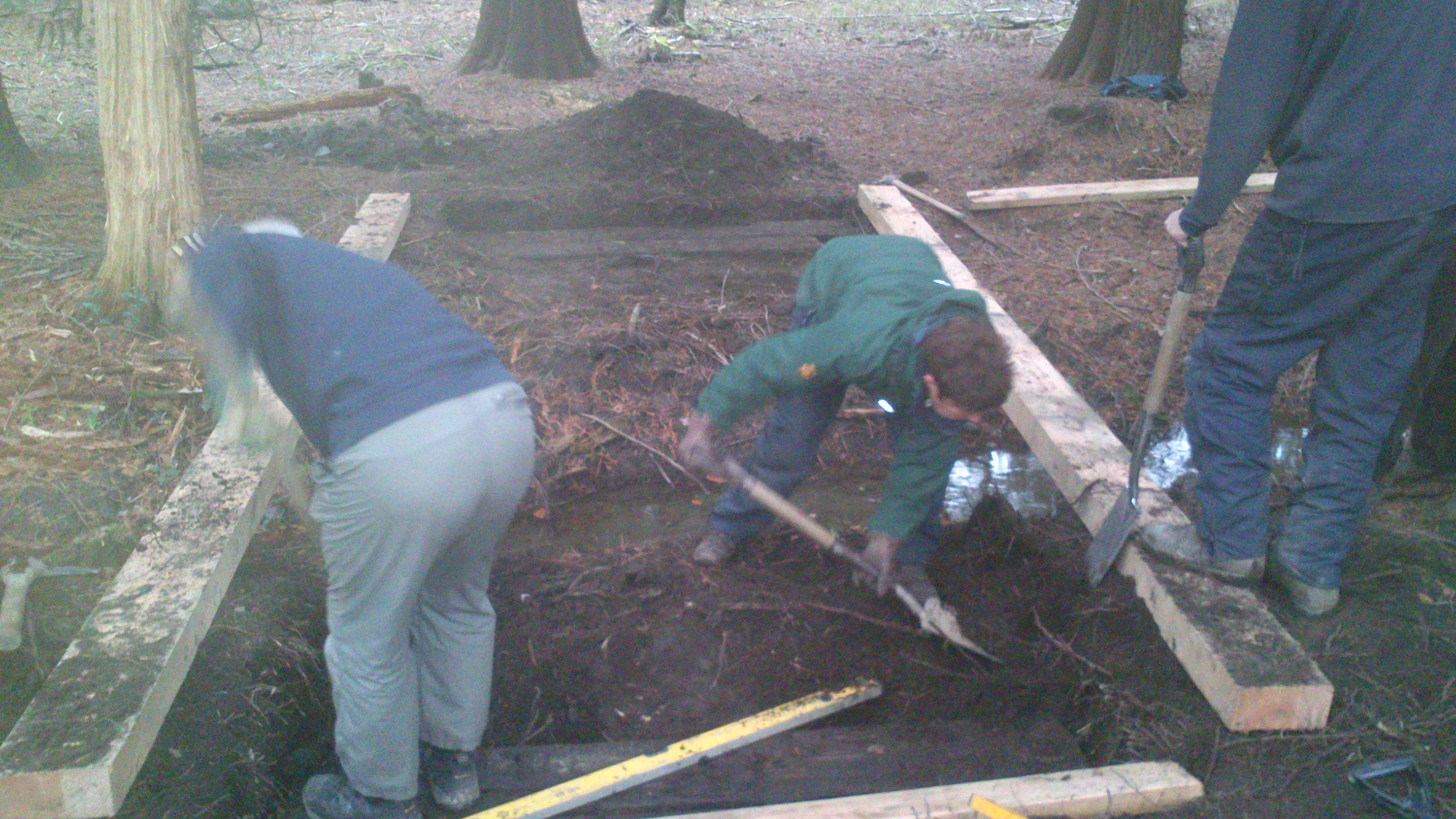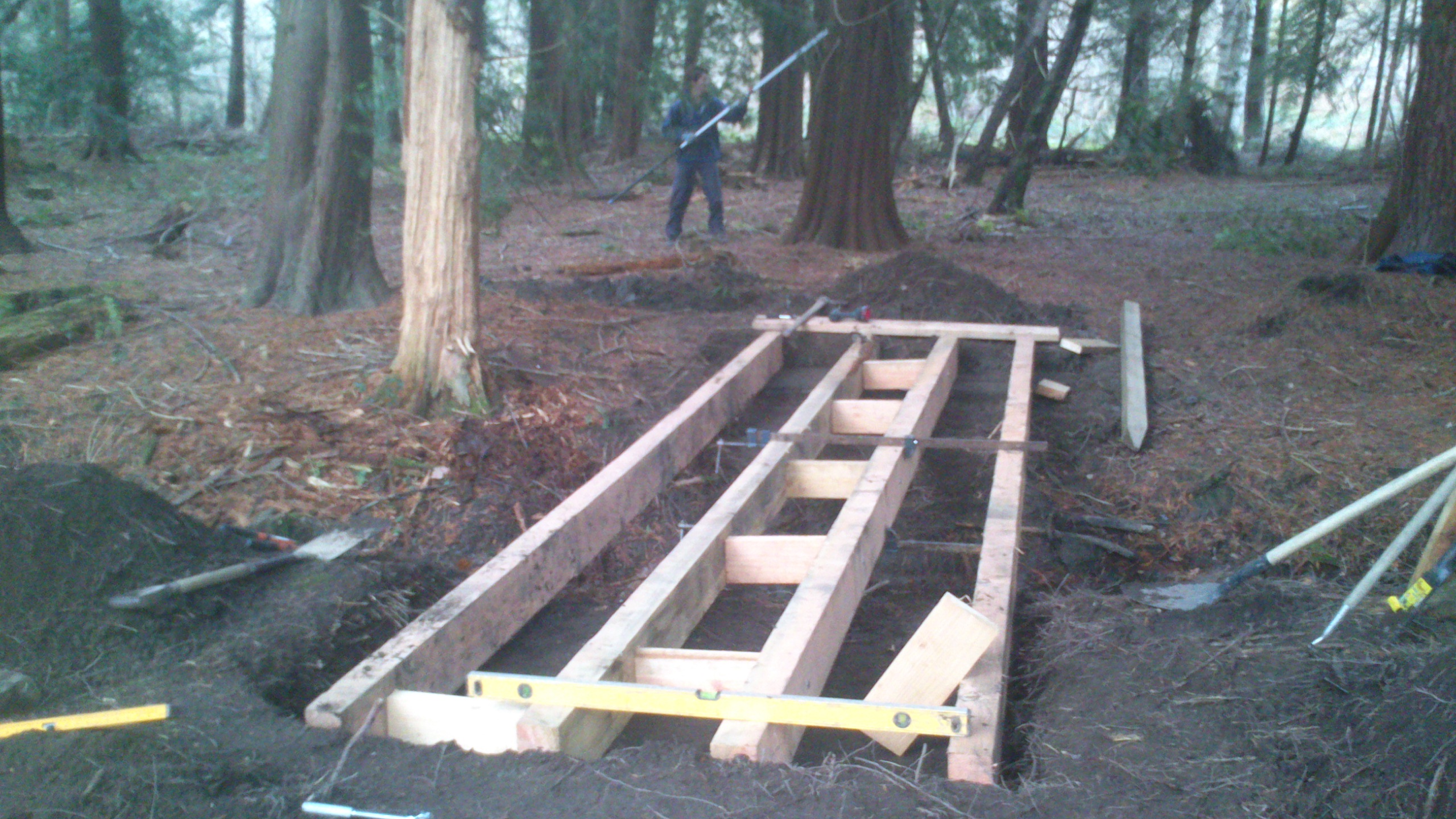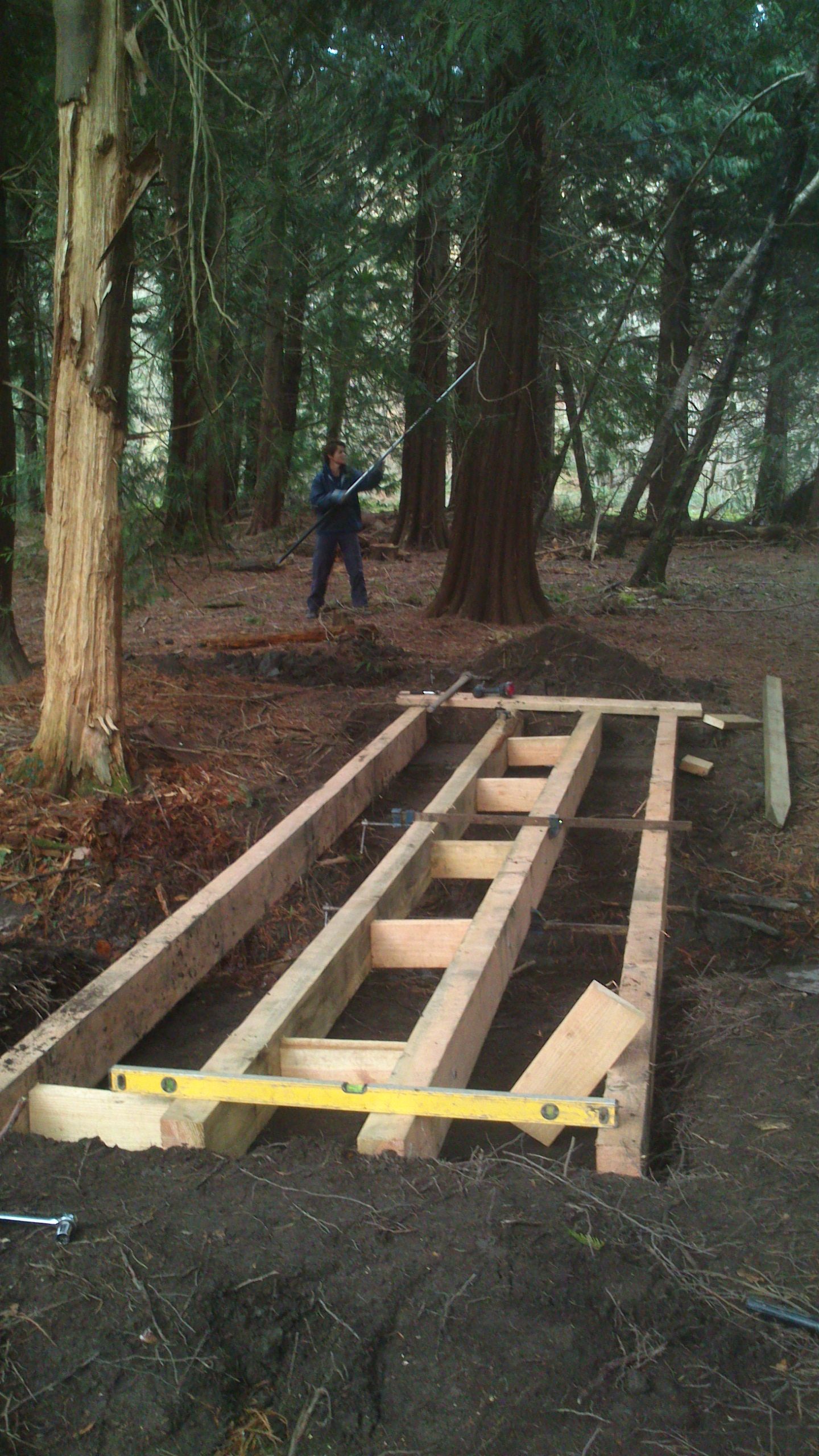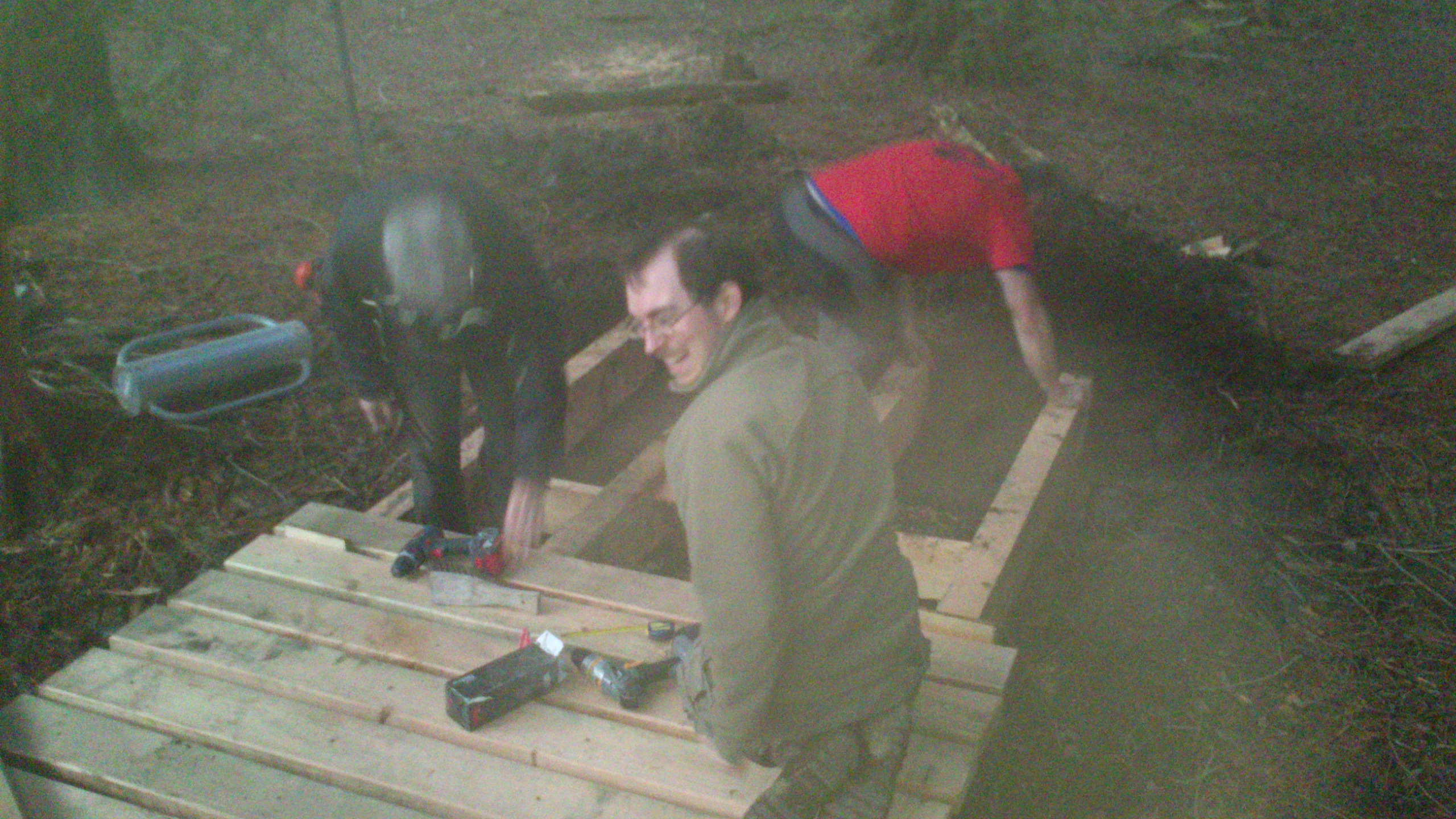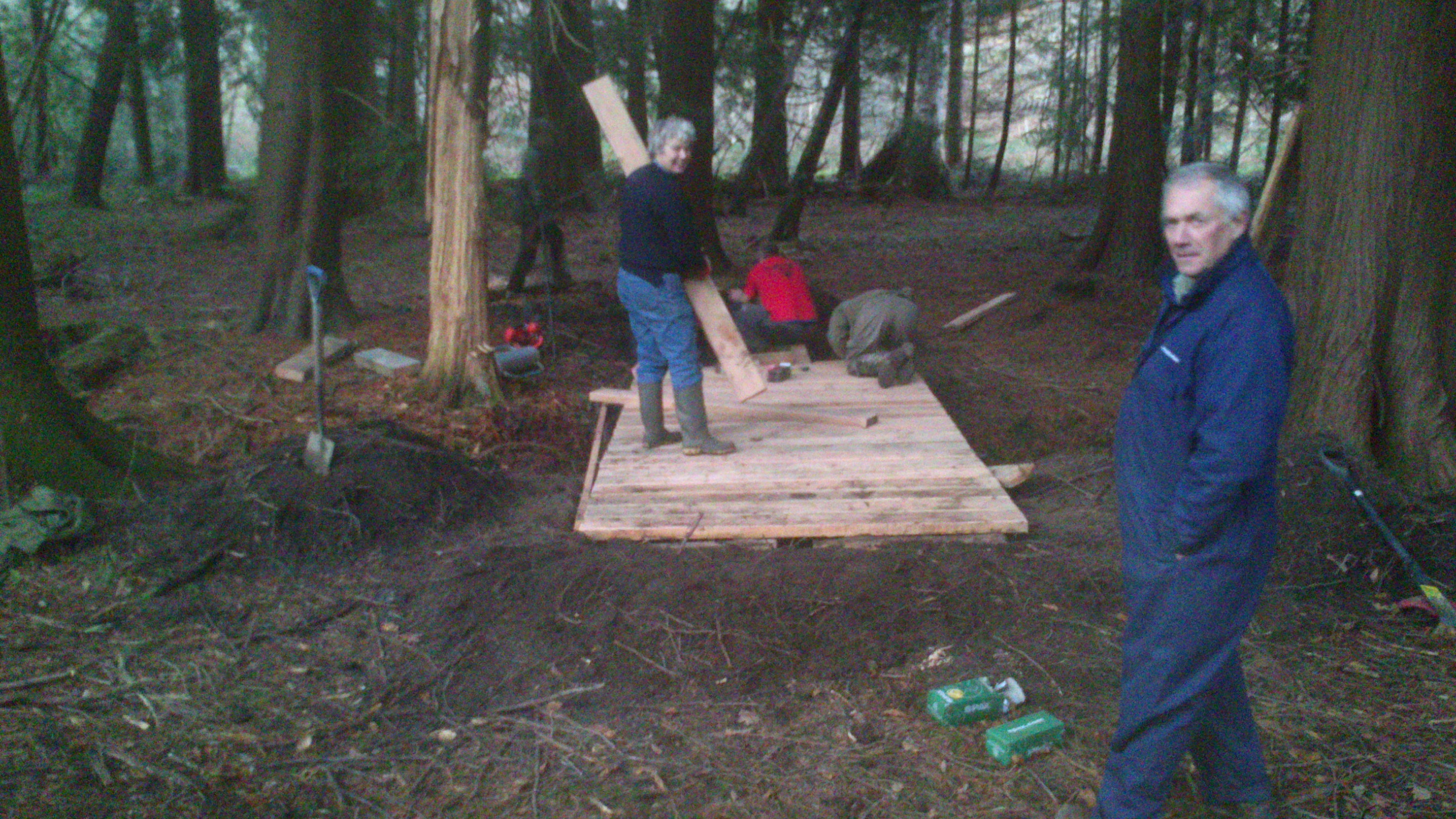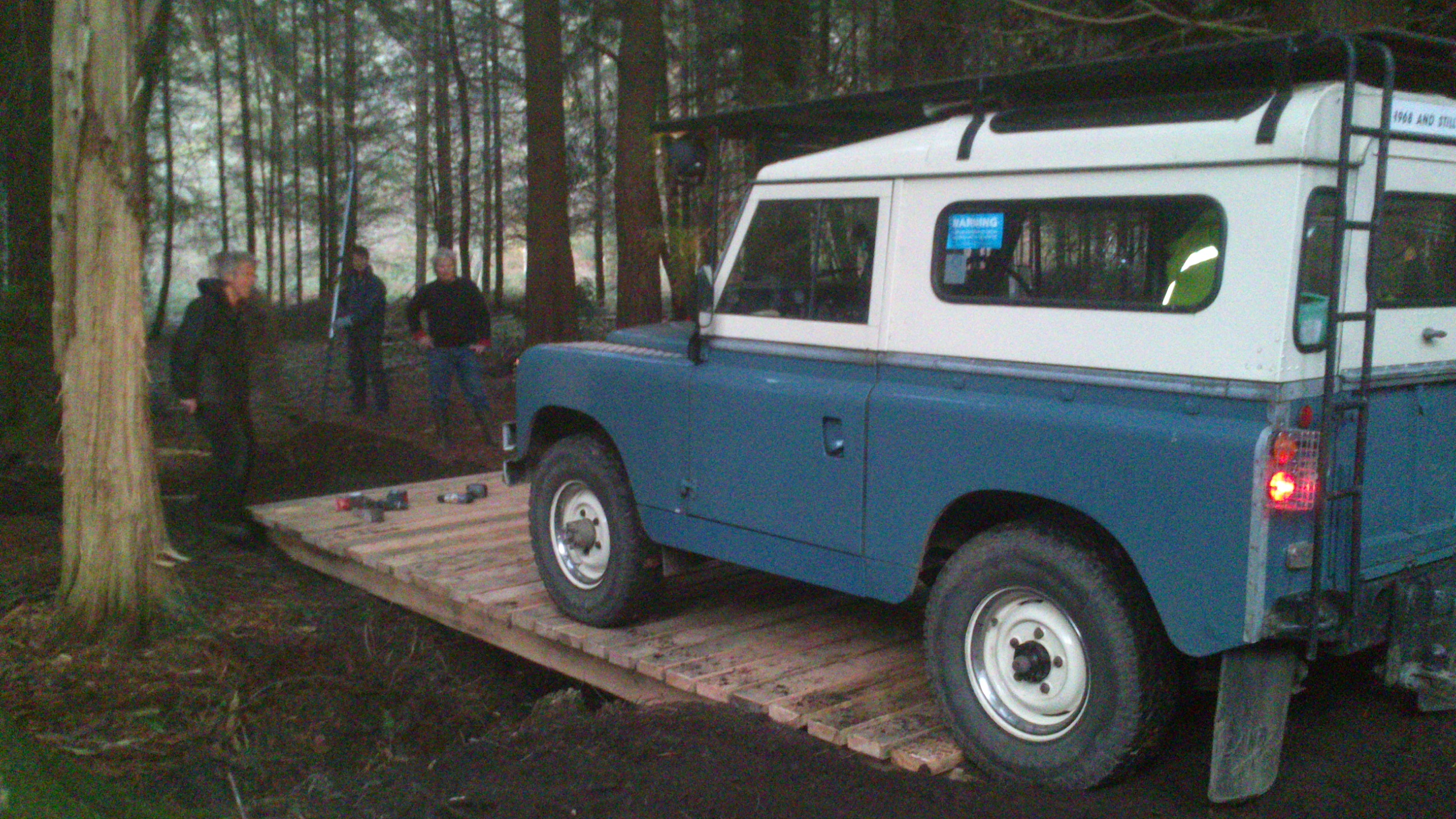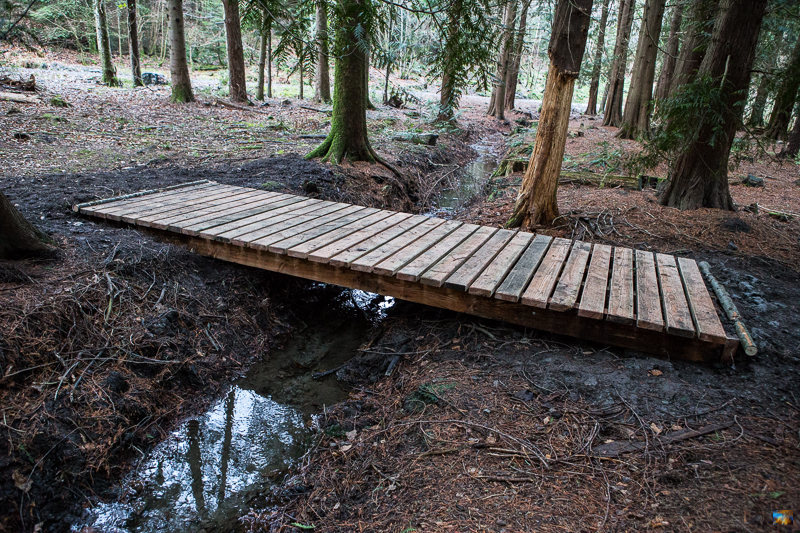 A few hands and a willingness to help can make a big difference to our woodland habitats. The commitment and energy of volunteers is amazing and when properly harnessed and well coordinated, good meaningful work gets done. Volunteers bring along their interests in environmental and social responsibility, and with enthusiasm and a packed lunch they can do great things! 
If you would like to see what volunteers might be able to do to help manage your site's public and conservation interests and would like us to manage them for you, then please Contact Us.
Other services